Protect Your Everyday Vision
In our adult years, our eyes and vision needs change. Your vision care should support you in everything you do, every day. You may need advice about improving screen time comfort or a prescription update for changing vision.
Eye exams help identify the eye care you need to protect your eye health and vision. Many eye problems can develop with no symptoms. Seeing your optometrist for regular comprehensive eye exams can make a difference in your vision today, tomorrow, and many years to come.
Book Appointment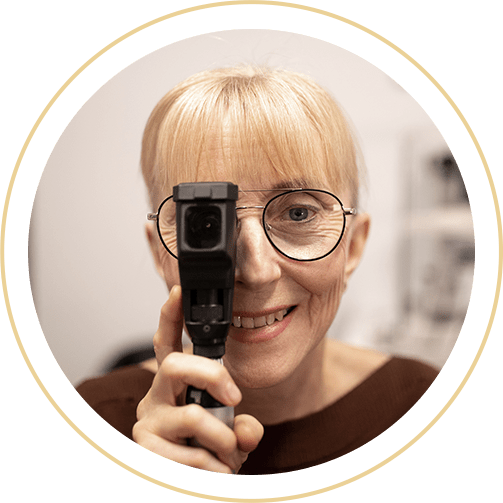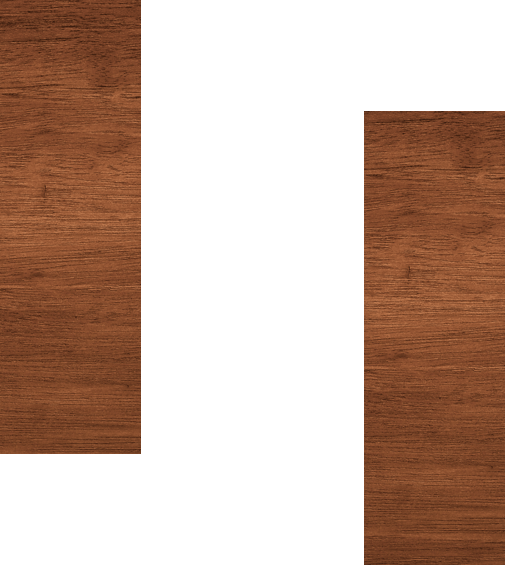 Eye Exam Frequency
The Alberta Association of Optometrists recommends at least one comprehensive eye exam:
Every 2 years for adults (20–64)
Every year for seniors (65+)
If you have vision problems or are at risk of eye problems, you should see your optometrist more often. For example, those with diabetes should schedule yearly diabetic eye exams to help prevent vision loss.
Your optometrist can provide a personalized recommendation for eye exam frequency after evaluating your eye health and vision.

What Happens During Your Eye Exam?
A comprehensive eye exam is more than a sight test. In addition to determining your eyeglass prescription, your optometrist will assess your overall eye health and comfort by looking at tissue inside your eyes and checking how they move together.
Most individual tests take a few minutes, with overall testing completed in about 20 minutes. Any additional testing or discussion depends on your unique vision and eye needs.
Case History
You'll be asked general questions about your health, medications, and lifestyle to assess your day-to-day vision needs and risk for eye problems. We will also discuss any concerns about your vision or eye health.
Eye Movement
Your optometrist will evaluate how your eyes are aligned and how well they move individually and together. Eye movement is essential for various visual skills, such as depth perception and hand-eye coordination.
External Eye Examination
Your optometrist will examine external eye tissue, eyelids, and the area around your eyes. They'll check for any abnormalities or changes since your last visit.
Internal Eye Examination
Optometrists use various tools and diagnostic technologies to evaluate your internal eye structures. These tests help detect eye diseases and conditions or problems with general health, such as diabetes, hypertension, or vascular diseases.
A slit-lamp exam uses a low-powered microscope and light to examine the front of the eye, including the conjunctiva, cornea, pupil, and lens.
Retinal imaging uses scans or photography techniques to examine the back of the eye. For example, fundus photography captures detailed, magnified images of the retina, macula, and optic nerve.
Optical Coherence Tomography or OCT is a non-invasive imaging test. OCT uses light waves to take cross-section pictures of your retina. With OCT, your Doctor can see each of the retina's distinctive layers. This allows them to map and measure their thickness. These measurements help with diagnosis.
Tonometry
Tonometry measures your eye's fluid pressure—referred to as intraocular pressure (IOP)—to screen for glaucoma. This test uses a device to assess your cornea's resistance to force. At Eye Q Optometry, we use both noncontact tonometry (an "air puff" test) or contact tonometry (Perkins handheld device).
Vision Tests
Numerous tests are available to assess the quality and comfort of your vision, including:
Refraction testing with phoropter

: Patients look through a device containing lenses. A series of lenses is presented, and patients choose between a combination of lenses until clear focus is obtained.

Snellen eye chart

: Patients identify letters or a specified row of letters from a chart to help test the sharpness of their vision.
Visual field testing: Peripheral (side) vision is assessed with a perimeter (a bowl-shaped device flashes a series of lights or targets). Each eye is tested separately, with patients identifying targets without moving their eyes.
Support for Daily Vision
Eyeglasses and contact lens prescriptions are only a small part of what we do. We're here to support your total eye care and vision needs. We take the time to understand you, whether you're looking for personalized treatment or everyday eye care advice. Book your exam at Eye Q Optometry today.
Visit Us Today
Our practice is located in the Killarney area of 17th Avenue, within walking distance of the Westbrook LRT station. There's plenty of parking available nearby.

Our Address
3314 17 Ave SW

Calgary

,

AB

T3E 0B4
Our Hours
Monday

:

9:00 AM

–

5:00 PM

Tuesday

:

11:00 AM

–

7:00 PM

Wednesday

:

9:00 AM

–

5:00 PM

Thursday

:

9:00 AM

–

5:00 PM

Friday

:

9:00 AM

–

5:00 PM

Saturday

:

10:00 AM

–

4:00 PM

Sunday

:

Closed
Book Appointment